BROWSER VIEW
Airplanes
Boats
Cars
Helicopters
Others
LIST VIEW
Airplanes
Boats
Battleships
Cars
Helicopters
Hovercraft
Micro Helicopters
Stunt Vehicles
Tanks
RC HOBBY
Car
RC SIMULATORS
4Ch Simulator
6CH Simulator
PRODUCT INFO.
FAQ
PARTS WAREHOUSE
All Brand New Gadgets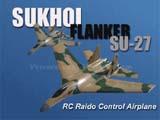 Fun, Cool, RC Helicopters, Airplanes, Boat, Cars ...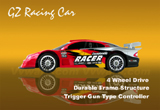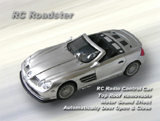 More new items are coming, It's fun to play and enjoy your life.
Payment Acceptance




Security
Shipping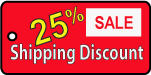 Clearance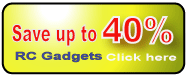 Shopping With Confidence!!
Low Price Every Day!

You get the lowest price on every item we offered at gadgets store. For anyone lower, we will match their advertised price.



When you purchase any items from our store, you will be satisfied, or you may return it (with unused condition in original packaging) for exchange or refund!
On Line Order!

Use your shopping cart to select the items you like and pay safely with your credit card via Paypal's transaction.
All orders will be confirmed by email and notice the shipped items with tracking no. provided by USPS/Fedex/UPS

International small parts orders may not have tracking no. available.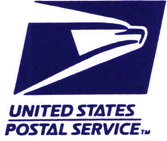 RC Gadgets Store Sales Terms and Conditions

Shipping Policy
All orders are shipped FOB origin point unless pre-approved for FOB destination.
Unless specified at time of order, all shipments have to be shipped pre-paid.


Shipping Discrepancies

It is the buyer's responsibility to confirm the receipt of all items as indicated on the packing slip. Failure to report shipping discrepancies within five(7) days of receiving will not be credited regardless of circumstances.



Warranty

Buyer are entitled to the manufacturer's limited express warranty, if any, that accompanies the product. do not makes any additional or independent warranty. All other warranties, express or implied, including the warranties of merchantability and fitness for a particular purpose are disclaimed. shall under no circumstances be liable for special, incidental, or consequential damages including loss of profit, even if it has been advised of the possibility of such damages; the maximum liability for all damages, if any, arising out of any action shall be limited to an amount not to exceed the purchase price of the product.
Please note, before using, buyer shall know the product for their use.




RMA Return Policy (Return Merchandise Authorization)

In order to ensure satisfaction with your purchase, the following are our request:

1. If your package arrives in damage during shipping, please refuse the package or return to shipping company within 24 hours and marked "Refused due to shipping damage." Then, you must contact us to file a claim with shipping company. Failure to do so will result in loss of refund or replacement by shipping company.

2. Save the original boxes, packaging material, and paperwork. They are all required for warrantee issues.

3. Please read the instructions carefully and completely. Many of the items we sell can be damaged by misused. Improperly use will void the warrantee.

4. Please get familiar with the items, and start carefully to prevent any accidental damage.

If you are not completely satisfied with your purchase, provides the right of return for RC devices(parts order is not included). All returns must have a Return Merchandise Authorization (RMA) number, must be in original condition and must be requested after 30 days of receiving.
Return Authorization (RMA) number can be obtained by contact customer service at service@vvware.com.

We can not accept returns without an RMA number. Shipping and handling fees are non-refundable and non negotiable for all returns.

Defective items must return all packaging, manuals, and items included in the original box, also the items must be in the ORIGINAL & UNUSED condition.

Buyer pay for all return handling and shipping charges.

Payment Policy
accepts Visa, Mastercard, American Express, Discover. All transation must via Paypal's tansaction. does not add any surcharges to any orders, Open account terms are available to qualified reseller only, please contact customer service at service@vvware.com for additional information.


Information Sharing

does not sell, trade or rent personal information to anyone. We will not use or share your personally identifiable information with others except those individuals or entities which we have engaged to provide services to you.

Information Collection

"Cookies" are a data analysis technique that uses information stored on your browser. 's cookies are used to identify a customer, not to identify specific customer traits. If you do not want cookies in your browser, you may set the cookies off on your browser or to turn on the notification message. We may also collect the information such as IP addresses, search terms, domain names and browser types. We only use this information to track usage and other patterns on our Websites.

International Sales

All international sales are final, no return or refunds.

International Shipping

Buyers are responsible for additional COD charges, VAT, customs fees, and duty for importation (if any). ONLY handle the shipping to you.

Parts Sales

All parts sales are final, no return or refunds.

reserve the right to refuse serveice to anyone.

We have different policy for each our store, please check ahead before your purchase.

Sales Terms and Conditions 2009 , All Rights Reserved. All information on this page is subject to change without notice.