BROWSER VIEW
Airplanes
Boats
Cars
Helicopters
Others
LIST VIEW
Airplanes
Boats
Battleships
Cars
Helicopters
Hovercraft
Micro Helicopters
Stunt Vehicles
Tanks
RC HOBBY
Car
RC SIMULATORS
4Ch Simulator
6CH Simulator
PRODUCT INFO.
FAQ
PARTS WAREHOUSE
All Brand New Gadgets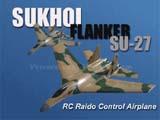 Fun, Cool, RC Helicopters, Airplanes, Boat, Cars ...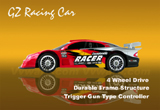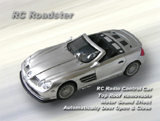 More new items are coming, It's fun to play and enjoy your life.
Payment Acceptance




Security
Shipping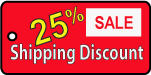 Clearance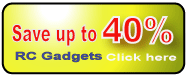 Shopping With Confidence!!
Low Price Every Day!

You get the lowest price on every item we offered at gadgets store. For anyone lower, we will match their advertised price.



When you purchase any items from our store, you will be satisfied, or you may return it (with unused condition in original packaging) for exchange or refund!
On Line Order!

Use your shopping cart to select the items you like and pay safely with your credit card via Paypal's transaction.
All orders will be confirmed by email and notice the shipped items with tracking no. provided by USPS/Fedex/UPS

International small parts orders may not have tracking no. available.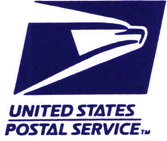 Vvware Online Shopping
Profile
We are an online store. Our company is located in southern California. We regularly increasing our product lines and offer our customers very competitive price. We work very hard to keep items we sale in stock and ship packages as quickly as possible. The philosophy of our business is to provide a safe and convenient experience to satisfy all our customer needs. We seek quality services and superior integrity to establish an honorable relationship with all our customers.
In addition, we have very low return rate, because all products we sell on electronic portion will do in house QA (Quality Assurance) to reduce the defect item of shipment. This process is very important to us and to our customers as well, even though it could take minutes or hours to perform quality checks. We understand that no one wants to see a defect item while box is opened.
This website is constantly improving. we welcome and appreciate any suggestions or criticism which would improve our customer's experience and do better service for you. Please feel free to let us know. Thanks in advance!
Thanks for visiting our website!
For any questions or feedback, please contact us via email
Business Hours
Monday - Friday 8:30AM to 4:30PM PST
Saturday-Sunday Closed
We are closed on weekends & national holidays
Email
We will do our best to reply email within 24 hours except weekends and national holidays. Thanks for your patience.
Shipping
Most of items will be shipped at same business day if clear payment received before noon(PST).